Why Eye Test is Important?
Cataract, Glaucoma,
Age-Macular Degeneration (AMD)
Leading cause of blindness worldwide
What is it?
Clouding of Crystalline Lens in the Eye
Risk Factors
> 40 year old (Possible to occur at any age)
Ultraviolet Radiation Exposure
Systemic Diseases: Diabetic, Hypertiension, Obesity
Prolonged use of corticosteroid medications
High mhyopia
Previous eye surgery
Symptoms
Blurry vision (looking through)
Increased Glare
Desaturated Colours
Symptoms

What is it?
Damage to the optic nerve, due to high pressures in the eye
Risk Factors
> 60 year old (can occur at ANY age)
High Intraocular pressure
Extremely high myopia or hyperopia
Ethnicity: Asian, Hispanic, Black
Hereditary: Positive Family history of Glaucoma
Taking corticosteroids medication
Symptoms
Early stage are generally asymptomatic
Emergency: Eye Pain, Severe Headache, Nausea and Vomiting, Blurred Vision, Haloes around Lights, Eye Redness
Advanced stage: Tunnel Vision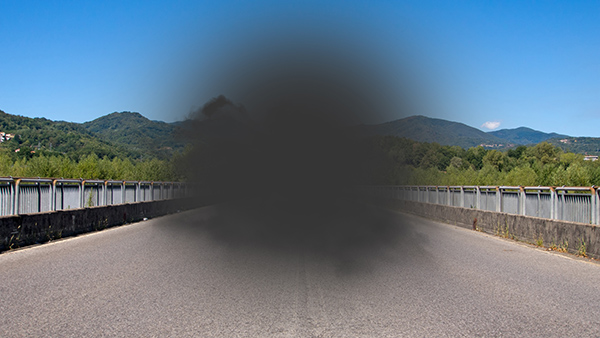 What is it?
Loss of the center vision due to macula damage in the retina
Risk Factors
> 50 year old (can occur at ANY age)
Smoking
Obesity
Positive Family History
Cardiovascular Diseases
Symptoms
Blurry central vision – that cannot be corrected with refractive lenses
Distorted Vision
Loss of Contrast Sensitivity
Shadows, missing areas, distorted vision
Learn More:
Common Eye Conditions
Cataract​
What is it?
Clouding of Crystalline Lens in the Eye
Risk Factors
> 40 year old (Possible to occur at any age)
Ultraviolet Radiation Exposure
Systemic Diseases: Diabetic, Hypertiension, Obesity
Prolonged use of corticosteroid medications
High mhyopia
Previous eye surgery
Symptoms
Blurry vision (looking through)
Increased Glare
Desaturated Colours
Symptoms
Glaucoma
Age-Macular Degeneration (AMD)
Health history and Visual requirements
Color vision
Amsler Grid Test
Topography*
Tear Film Analysis
Refraction
Intraocular Pressure (non-contact)
External and Internal Ocular Exam
Binocular co-ordination
Peripheral visual field analysis
Pachymetry
Presbyopia Management
Specular Microscopy*
Pentacam Crystalline Lens Scanning*
OptoMap Ultra-wide Field Retinal Imaging*
Optical Coherence Tomography*
EIDON Fundus Imaging*
Management Plan